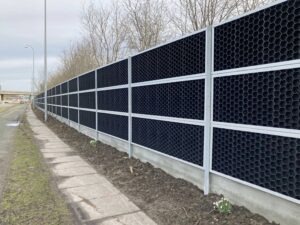 We have installed a new noise barrier along a busy road Sdr. Ringvej in the Copenhagen suburb Vallensbaek; – a short distance up the road
Read more »
Apparently, some assume that all blades are buried in land fills – others believe that they are recycled as part of the green energy. The
Read more »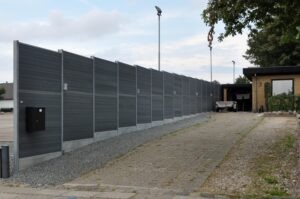 As an extension of the 400 m2 noise absorbing noise barrier delivered in 2019, Miljøskærm delivered in 2020 an additional 200 m2 of noise absorbing elements in
Read more »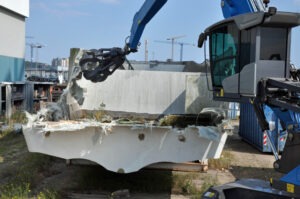 Recycling of materials is essential for Olav de Linde, one of Denmark's leading private real estate companies. They contacted Miljøskærm as they wanted a large
Read more »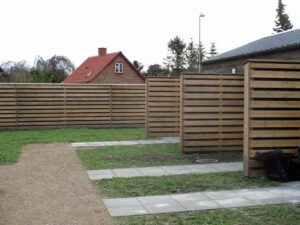 The construction company, Egen Vinding & Datter ApS (EVD), has special focus on sustainable building processes and materials and selected Miljøskærm to supply sustainable acoustic
Read more »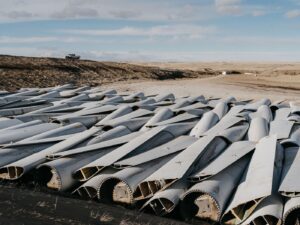 The international news media Bloomberg Green highlights Miljøskærm's unique recycling of wind turbine blades when focusing on the environmental issues connected to the wind energy.
Read more »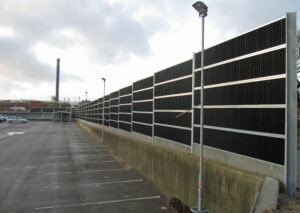 It was important to the company Tican Fresh Meat that new noise barriers would be sustainable and also complement the local environment in central Thisted,
Read more »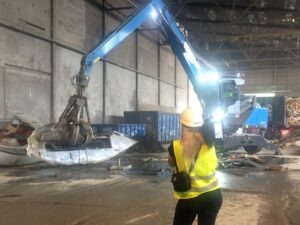 Miljøskærm recycled the fiberglass material when the municipality of Halsnæs cleaned up the nearby recreational areas collecting discarded and abandoned dinghies that had floated onto
Read more »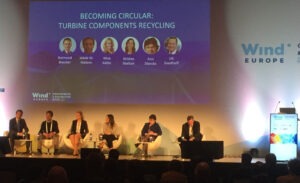 The European branch organisation WindEurope invited Miljøskærm to present our unique recycling of discarded wind turbine blades at the conference in Bilbao, Spain in 2019.
Read more »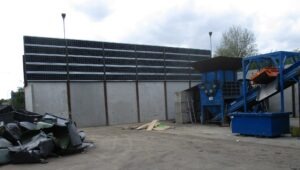 Miljøskærm's specially designed acoustic absorbent elements with recycled fiberglass substantially muted the noise from the activities at the recycling company GP Metal in Glostrup, Denmark
Read more »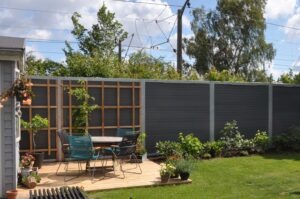 With a local rail in the back yard, residents in Bagsværd in the greater Copenhagen area were very exposed to noise from the passing trains.
Read more »