NOISE BARRIERS REDUCE TRAFFIC NOISE
Exposure to traffic noise is a nuisance and harmful to our health. Increasing traffic intensity and growing urbanization creates a rising pressure on good and sustainable solutions for reduction of the exposure to harmful noise in local communities.
Noise barriers erected along longer stretches of road change the landscape significantly. In addition to the technical requirements for noise reduction and durability, noise barriers should also fit into their surroundings and have a good appearance.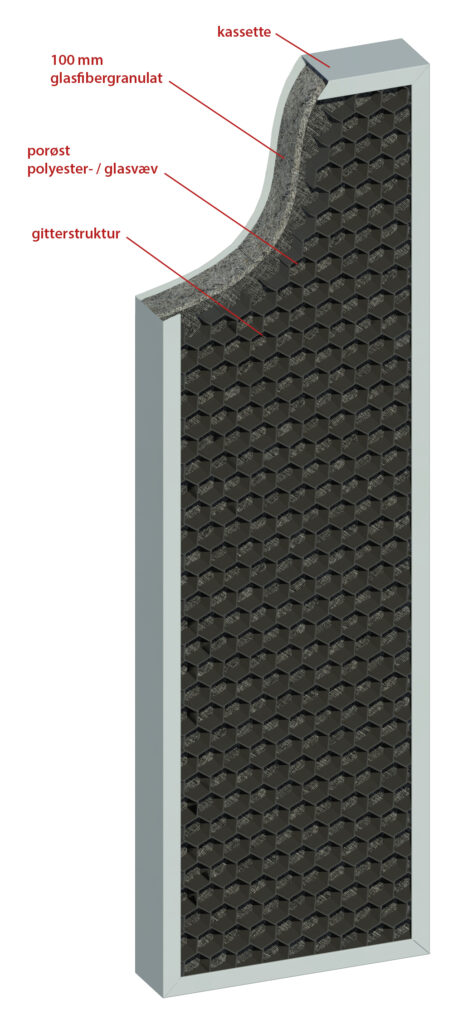 CROSSSECTIONAL DRAWING OF ABSORBING NOISE BARRIER ELEMENT
An open grid structure on the absorbent side of the element protects the core of sound-absorbing material from mechanical damage.
Our noise barriers are built with a sound-absorbent material made of recycled fiberglass.
With wood paneling or in combination with other fence elements, our noise barriers can be adapted to individual specifications to harmonize with the natural surroundings.
By replacing traditional noise barriers of aluminum and mineral wool with durable recycled materials, we help reduce waste and decrease demand for virgin materials. This way we are contributing to the circular economy and reducing energy consumption and our CO2 footprint.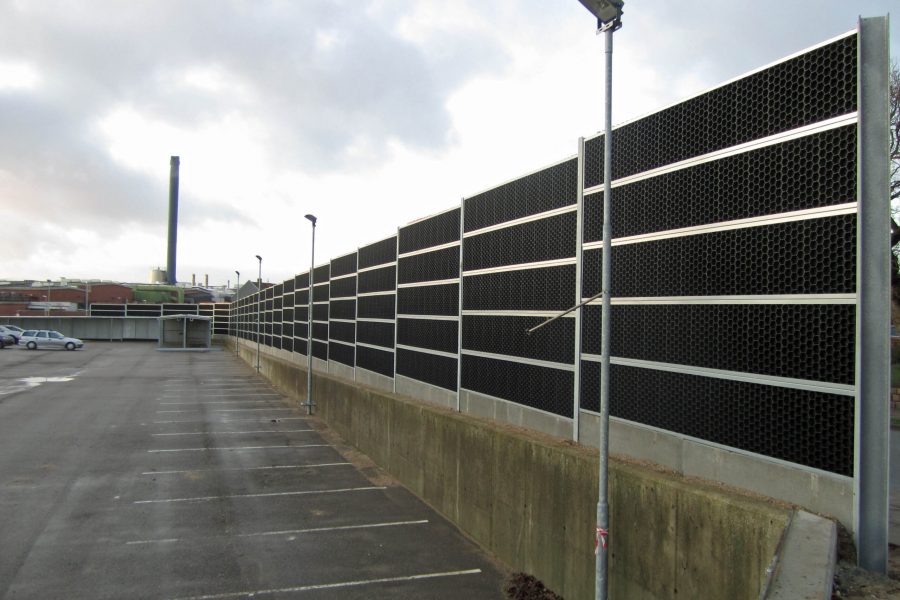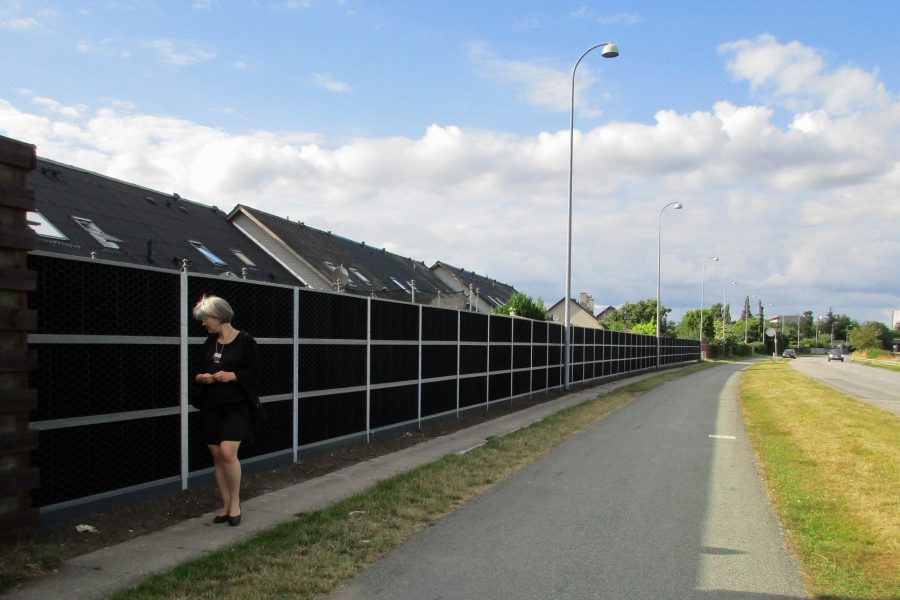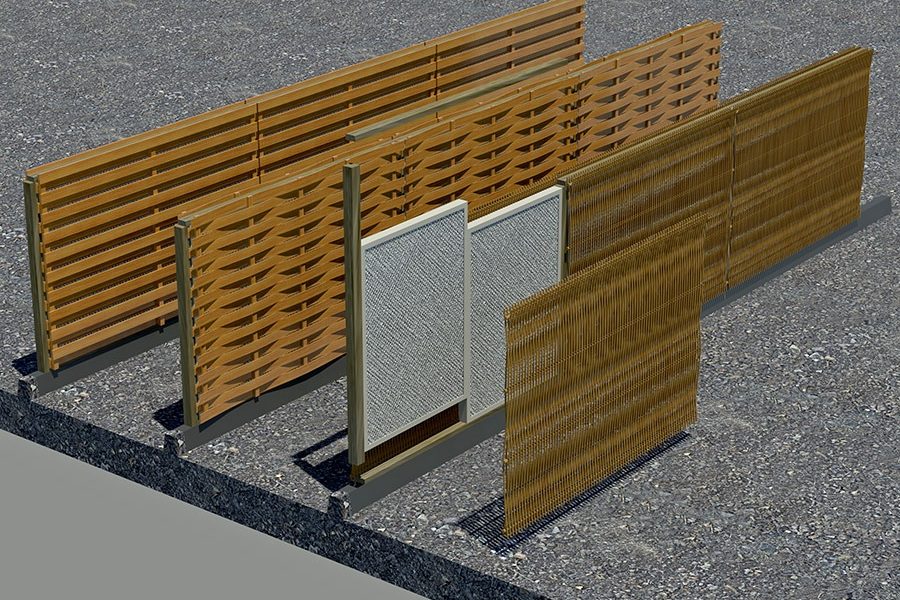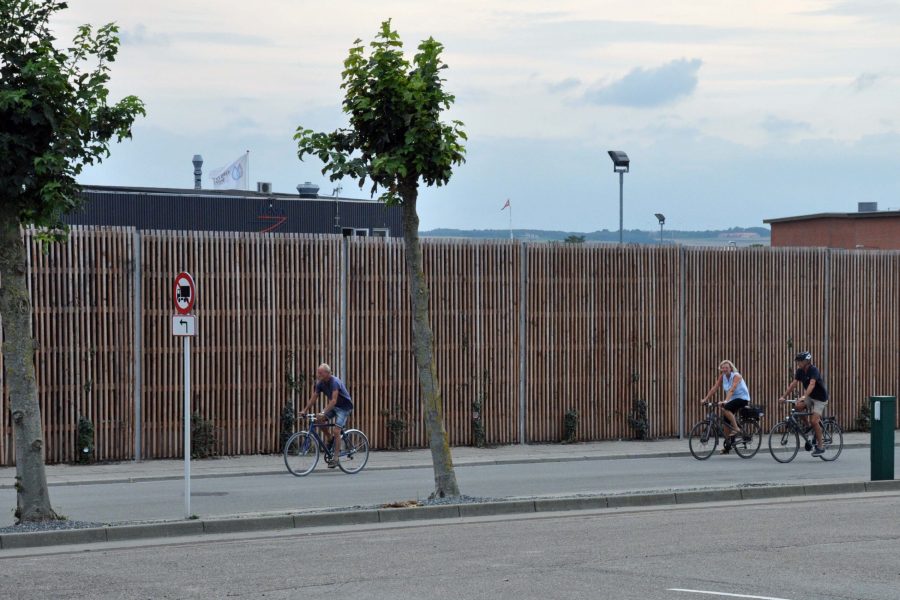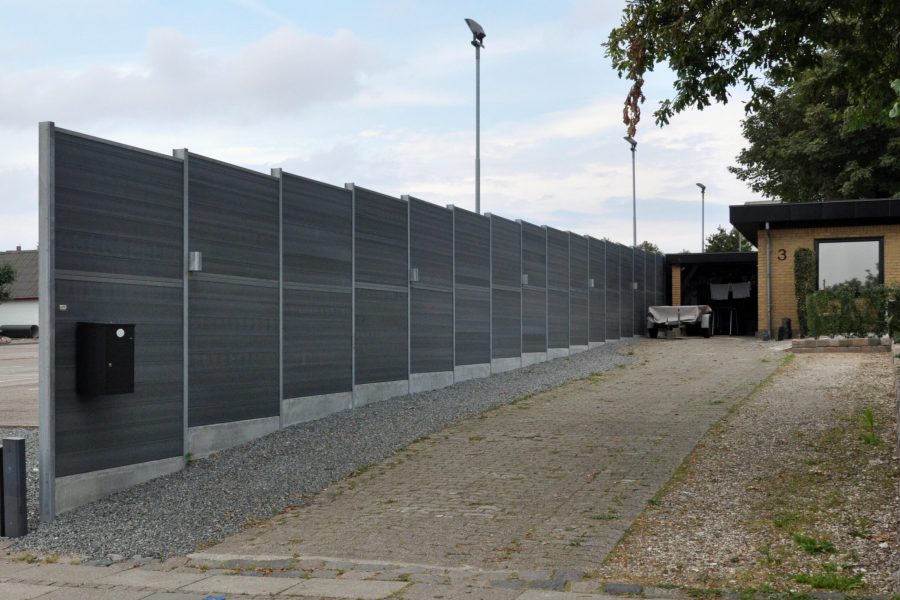 A less expensive alternative to an absorbent noise barrier is a noise barrier consisting of planks made of recycled plastic. Weighing 30 kg / m2, this solution provides excellent noise reduction with an affordable, maintenance-free fence that is not susceptible to graffiti.
Our noise barrier elements can be used to provide temporary barriers, for example around construction sites or other noisy activities.
We provide a modular system that can be easily and quickly set up and reused. This helps lower costs and makes it efficient to reduce noise disturbance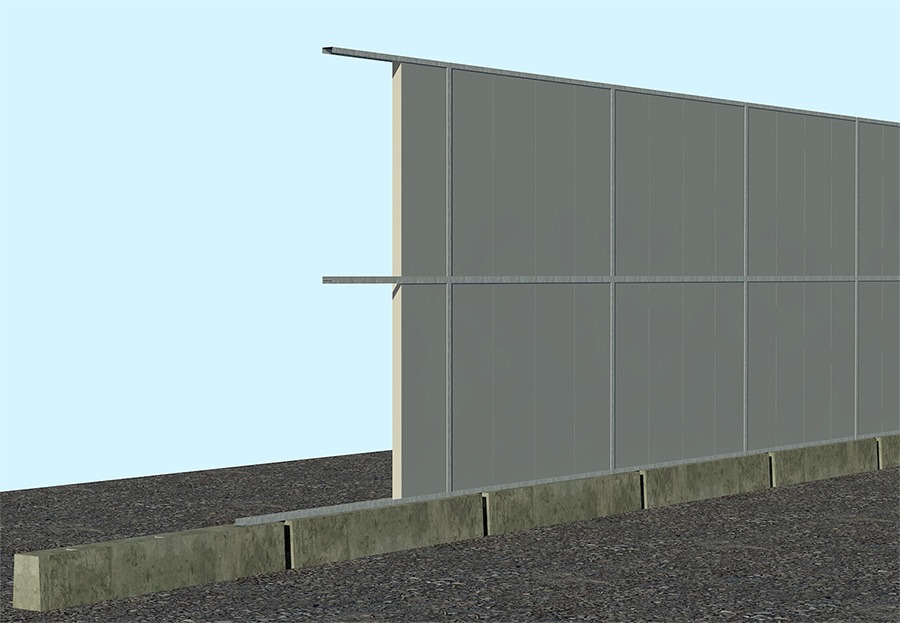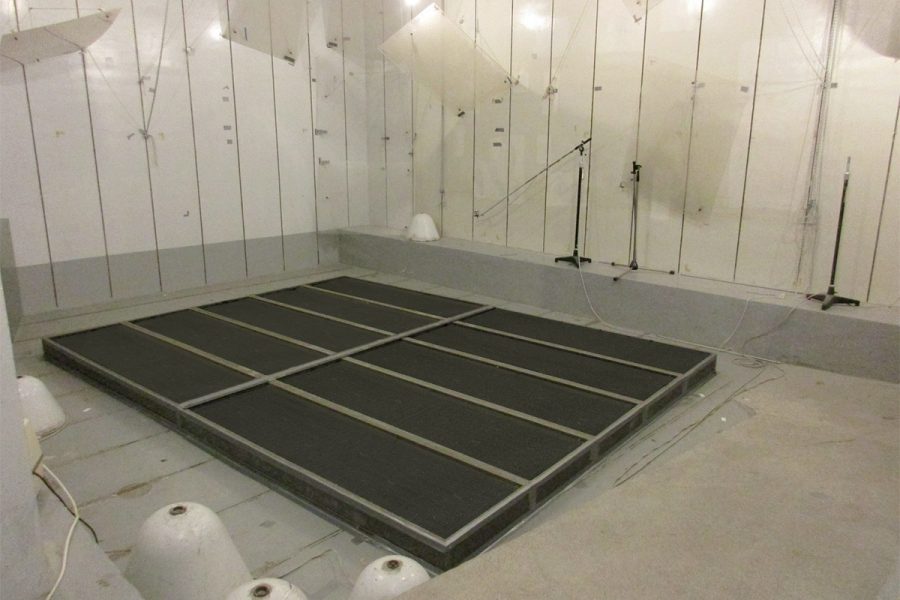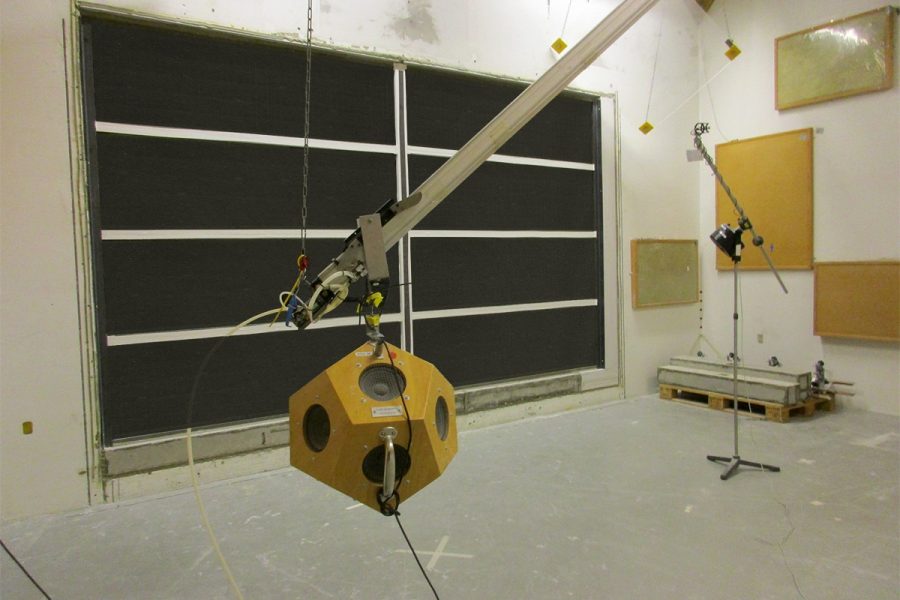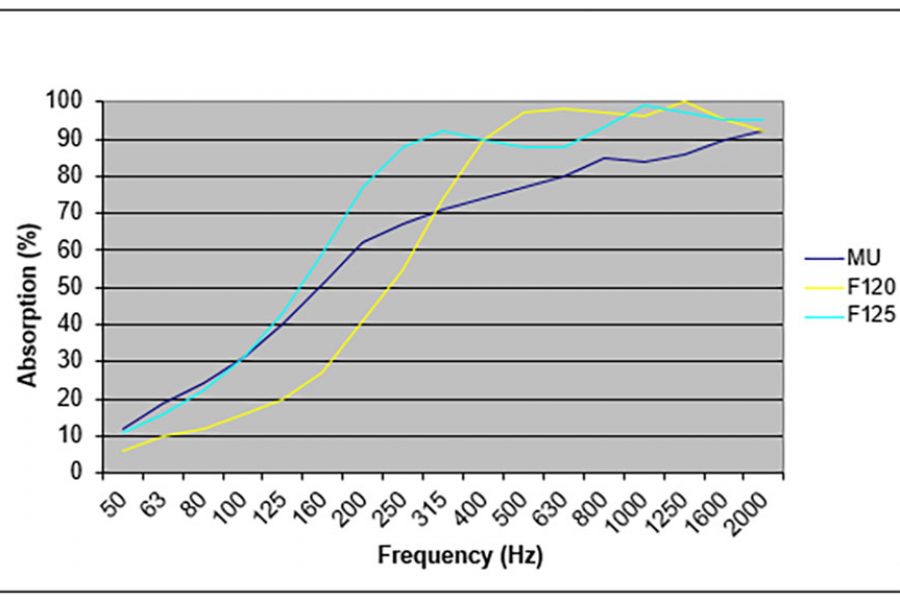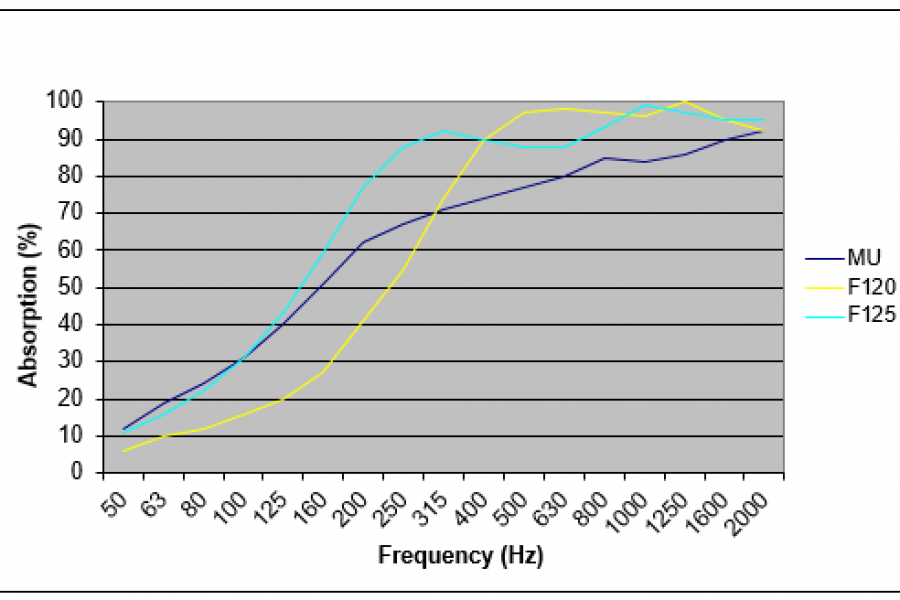 Tests performed by accredited institutes in accordance with recognized standards document that our noise barriers are on a par with or surpass many existing products and meet the requirements of the Danish Road Directorate.
Furthermore, testing of the mechanical properties of recycled fiberglass has shown that the material is suitable for outdoor use and other insulation purposes.
Miljøskærm® envisages a huge potential for increasing recycling og discarded fiberglass products, that will reduce the need for continued depositing in land fills and thus contribute to the circular economy.
We keep a strong focus on product development and work with several ideas to sustainable products based on recycled fiberglass material.
Our work comprise innovative insulation products and other applications with commercial potential.