consultant services on
recycling & sustainability
With our extensive knowledge of materials and practical know-how within recycling, we offer consultant services on sustainable disposal and recycling of composite materials
collection of
discarded fiberglass
Miljøskærm® collects discarded fiberglass products such as wind turbine blades and manufactures insulation products from the recycled material. However, we balance the collection of discarded fiberglass with our own product manufacturing.
Get in touch to learn more about how we can assist with sustainable recycling of your discarded materials.
Today, fiberglass is widely used for many different products ranging from wind turbine blades to body parts for cars and ship hulls, and much more. Fiberglass is often used instead of metal as it is lightweight, does not degrade, and requires less maintenance.
However, when fiberglass products are discarded, that durability becomes problematic as the material cannot be remelted or otherwise sorted into its constituent parts for any commercial use. As global use of fiberglass continues to grow, we need a sustainable solution for fiberglass waste.
Grafic showing rapidly increasing amounts of glassfiber waste: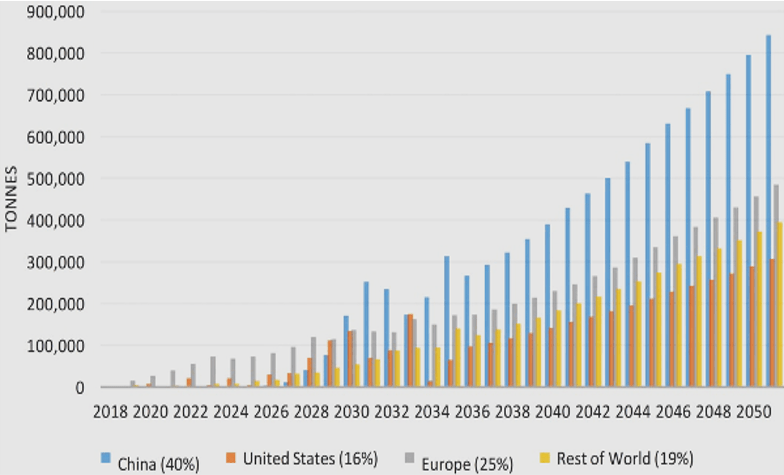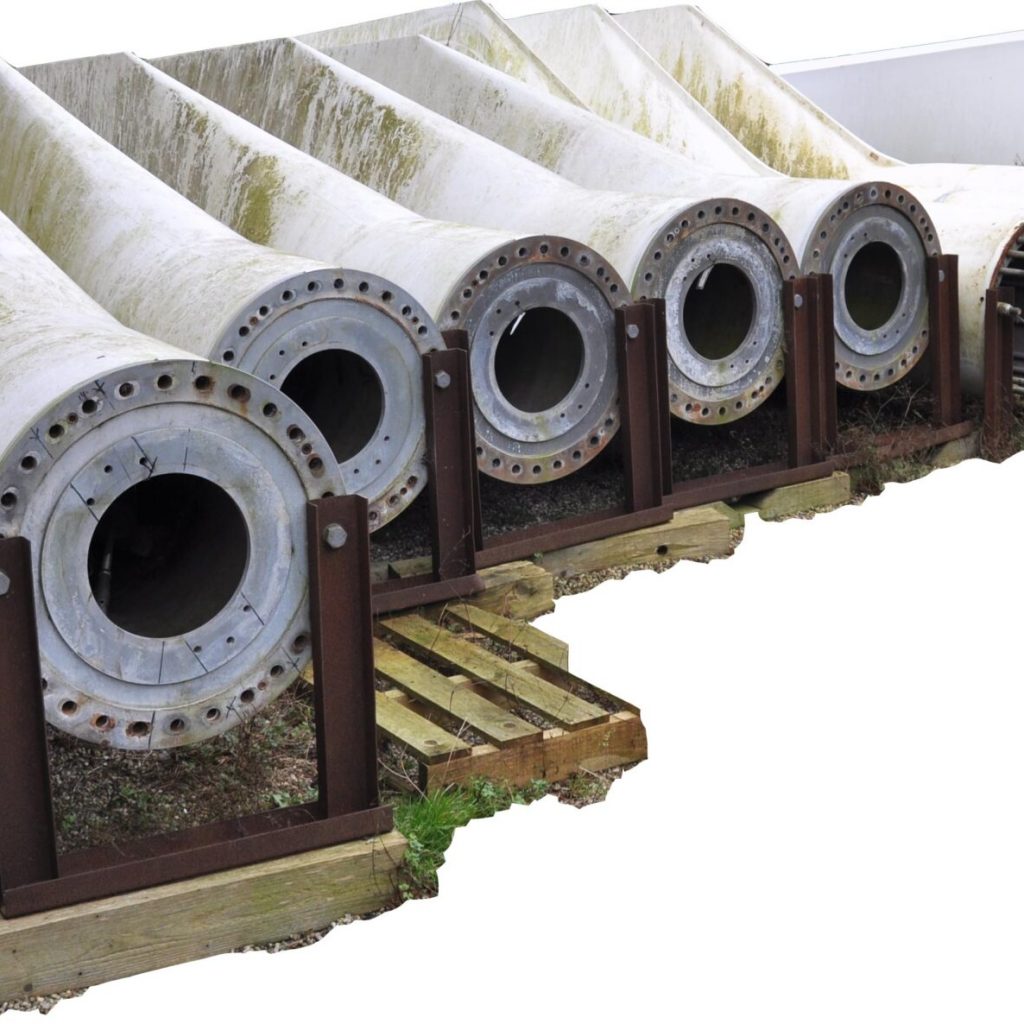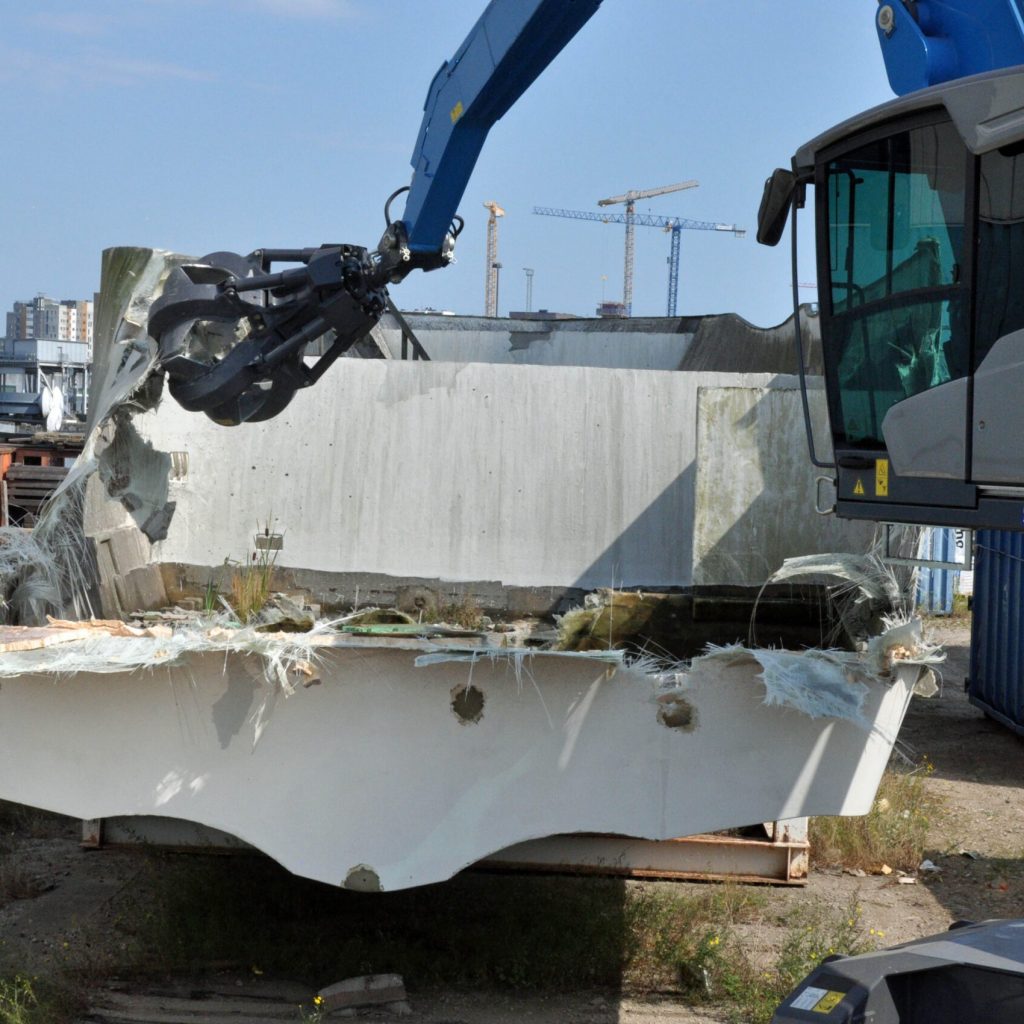 Miljøskærm® recycles discarded fiberglass for acoustic and thermal insulating purposes.
We are able to process discarded fiberglass with greater cost and energy efficiency than many of the materials and products it replaces.